MBA Gutter Guards of Hickory, NC
A professionally installed gutter guard system from MBA can help protect your home and provide you with peace of mind. Hickory, North Carolina, gets over 45 inches of rain and 4 inches of snow per year. If your gutters are clogged due to fallen leaves and debris, water can back up and start to cause damage to your roof, landscaping, and foundation.
MBA proudly serves the community of Hickory and the surrounding areas. We've helped countless homeowners install, maintain, and repair their home gutter systems. We strive to provide our customers with professional, prompt, and honest service. We place a strong emphasis on quality, and our experienced craftsmen treat every job as if it were their very own home.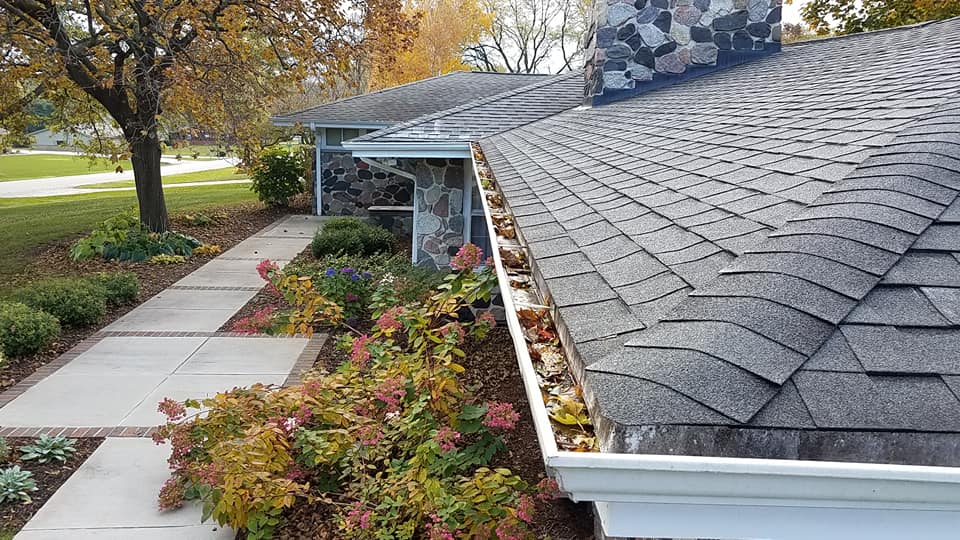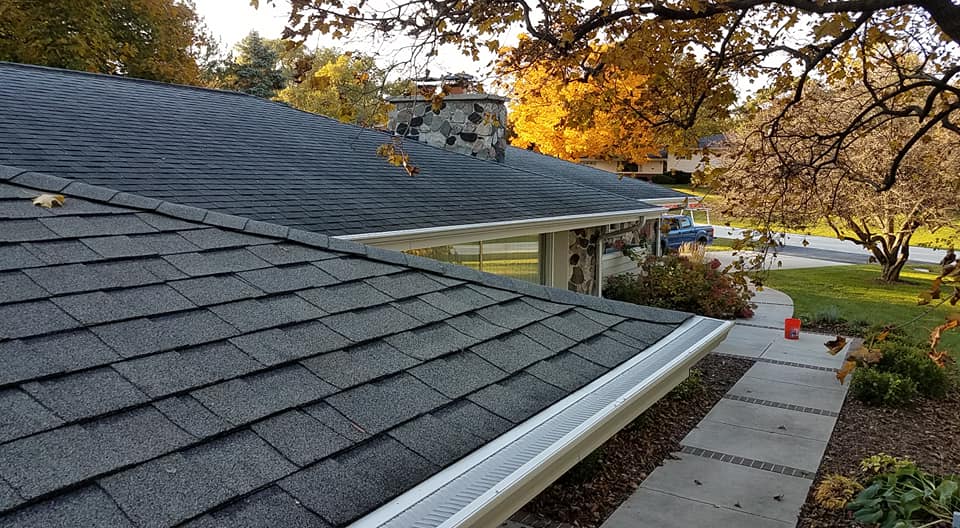 Gutter Guards Save Time and Money
A professionally installed gutter guard system from MBA helps protect your gutters from the damaging effects of rain and hail. It also prevents dirt and debris from forming clogs, which can cause expensive water damage to your roof and home. Here are a few other benefits it will provide:
Maintenance and Cleaning – Getting up on a rickety ladder and cleaning out your gutters is a dirty and potentially dangerous job. This is why most Hickory homeowners prefer to hire a professional to perform the cleaning for them. The cost of this can range anywhere from $150 to $300—or more—depending on the time it takes to complete the job.
The roof gutters of Hickory homeowners tend to fill up very quickly with leaf and organic debris throughout the year. It's advised that you clean your gutters at least 2-3x per year. This makes the annual cost of hiring a gutter cleaning professional average out to around $500 to $600. A professionally installed gutter guard system from MBA will pay for itself over time! 
Home Repairs – Hickory gets its fair share of thunderstorms and heavy rain events. Even the smallest of gutter clogs can cause rainwater to start backing up on your roof, and that can lead to expensive damage. Roof leaks, mold, and even foundation issues can occur before you realize it. After all, who in their right might gets up on a ladder in the middle of a rainstorm to check if their gutters are clogged?
Here are just a few of the many damaging effects that water from a clogged roof gutter system can cause:
Damaged roof shingles
Mold issues, inspection, and abatement
Flooded basements
Cracks in the home foundation
Damaged landscape or erosion
Pest control issues (insects love water)
Roof repair
Gutter repair
The vast majority of these repairs can run into the hundreds or even thousands of dollars. A gutter guard system can stop the damage from occurring by preventing leaves and other organic debris from entering into the gutters in the first place. You'll have peace of mind knowing that your gutters can safely channel water away from your home even during the strongest of Hickory rainstorms. 
MBA proudly serves Hickory and the surrounding communities. We've installed many gutter guard systems for Hickory homeowners as well as performed maintenance, cleaning, and repair services to help keep their current gutter system in perfect working condition.
We strive to provide our customers with professional, courteous, and prompt service. Our expert installers take great pride in their work and place a strong emphasis on quality and getting the job done right the first time around. They treat our customer's homes as if they were their very own.
If pricing is a concern, we offer several alternatives that can help fit your budget. We carry multiple gutter guard brands and can perform routine maintenance and repair services for your current gutter.
Gutter guards are surprisingly more affordable than most people realize. Over time, they will save you from having to hire someone to clean them several times a year and can prevent expensive home, roof, and landscaping damage from occurring due to a clogged gutter.
We're upfront and honest about our work and services. We'll provide you with a written estimate that is easy to read and spells out the scope of materials, work, and an estimated time from that it will take us to complete the job. Let us earn your business, and you'll see why so many Hickory homeowners choose MBA to install their gutter guards and perform maintenance and repair services.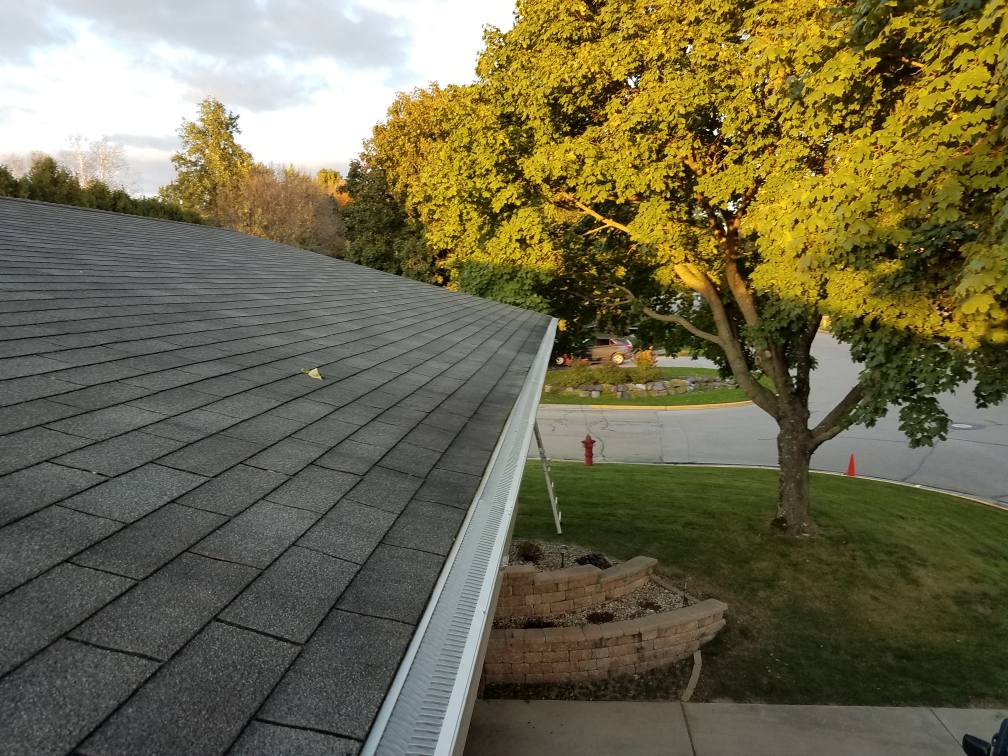 Are your gutters damaged or dirty? Contact us today for a free, no-obligation quote at (828) 276-1883 to get a free estimate!
We proudly serve the following communities in the greater Hickory area:
Hickory
Morganton
Newton
Lenior
Sherrills Ford
Taylorsville
Lincolnton
Frequently Asked Questions (FAQs)
Your gutters are designed to channel large amounts of rainfall safely away from your home. When they become clogged with leaves and debris, water can back up and cause expensive maintenance issues. Gutter guards are placed over your existing gutters and prevent clogs from occurring, thereby allowing water to safely be channeled away from your home.
No. Gutter guard systems like Arrow have a patented design that fits securely over the top of your existing gutter system.
Yes! The micro-mesh design of gutter guards prevents your gutters from filling up with snow and ice, which can easily add several hundred extra pounds of weight that your gutters will need to support. This helps extend the life of your gutters and prevents clogs from forming in the event of a winter rainstorm. 
In order for your gutter guards to work as intended, professional installation is required. We have installed countless gutter guard systems for Hickory residents and can competently and professionally get the job done right the first time around.
At MBA Gutter Guards of Hickory, we offer our customers reputable, durable, and high-quality gutter systems. The most popular one is a seamless gutter. Also known as roll-formed, these gutters won't leak or rust as they're formed in a single continuous piece of material. There are also other materials available such as aluminum, copper, and steel.
Gutter guards will work no matter the steepness of your roof. In fact, the steeper the roof, the better debris will roll off your roof and onto the ground.
In addition to keeping pine needles out of your gutters, a professionally installed gutter guard system will also keep out leaves, seeds, and other organic debris.
Gutter guards, such as those from Arrow, have an attractive design and come in a wide range of colors to match your home. The overall look is aesthetically-pleasing—especially when compared to a bare gutter that's showing dirt, leaves, and debris.
An ice dam is a thick pile of ice that builds upon the edges of your roof. They are caused when blockages in your gutters prevent water from efficiently draining. Ice dams can cause an extreme amount of damage to your roof and shingles. A gutter guard system can help prevent the ice dams from forming.
The cost of a gutter guard system will depend on the size of your home and the brand of gutter guards used. The best way to get an accurate cost is to contact us at (828) 276-1883 and schedule a free, no-obligation consultation with one of our friendly gutter guard experts.